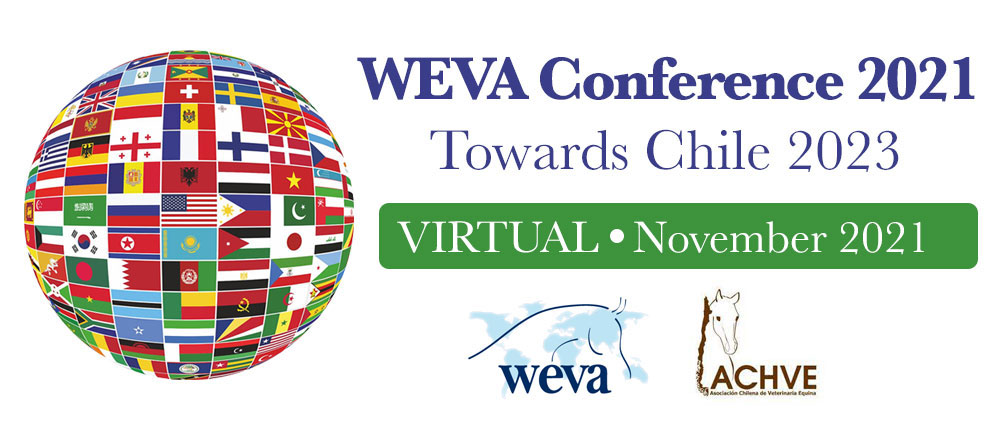 GLOBAL ONLINE CONFERENCE
"Towards Chile 2023"
November 88-11, 2021
WEVA's first virtual conference will take place this November.  The objectives are to engage equine veterinarians globally, providing a forum for colleagues around the world to share knowledge and experience.  It is our hope this conference will facilitate networking between equine vets globally and allow colleagues who may not have resources to travel to be included.
Click here to see the program for this online event.